1 Minute Read
500 Drones Deliver Stunning Light Show for Super Bowl LVI - Los Angeles, CA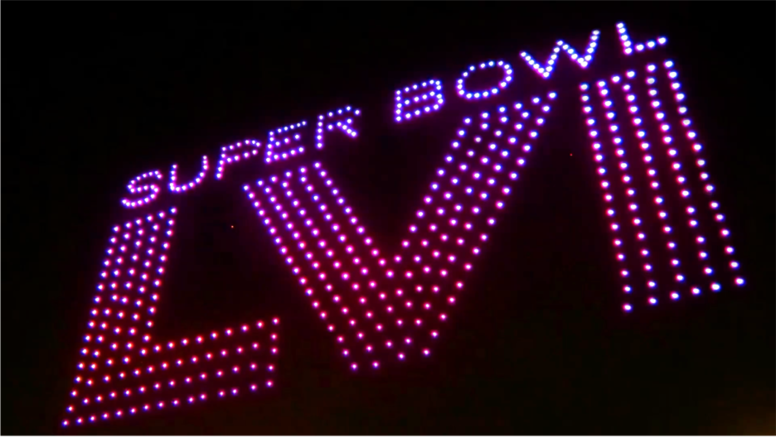 Super Bowl LVI was more than just a game; it was a cultural touchstone that combined athletic prowess, entertainment, and communal spirit in an unforgettable Sunday spectacle that included a stunning Pixis drone show.
The game was a spectacular showdown between the Los Angeles Rams and the Cincinnati Bengals, with the Rams clinching a thrilling victory in their home stadium, adding an extra layer of excitement to the event.
The halftime show turned into a nostalgic trip down memory lane for hip-hop aficionados, featuring a star-studded lineup of artists that included Dr. Dre, Snoop Dogg, Eminem, Mary J. Blige, and Kendrick Lamar, each delivering powerhouse performances that reverberated far beyond the stadium.
To view the drone light show, click here: Super Bowl LVI Drone Light Show
Coverage
Watch: NFL drone show lights up L.A. sky ahead of Super Bowl LVI (NBC News)
LA drone show dazzles NFL fans ahead of Super Bowl LVI (Marca)
LA Treated To Dazzling Super-Bowl Themed Drone Show (Patch)
Super Bowl LVI in Pictures (NBC LA)
500 drones light up sky over downtown LA as part of NFL Super Bowl themed show (Fox 11 LA)